Imposters are contacting veterans, servicemembers, and their families. They pretend to be representatives of USAA Bank, Navy Federal Credit Union, and other banks. They're asking for information — like your Social Security, bank account, or credit or debit card number, or your password. They're saying that your debit card has been blocked, they've detected fraudulent activity, or some other urgent excuse. (These, by the way, are all lies.)
You may get one of these unexpected calls or voicemails from your bank, or even a surprise text or email with a link that includes an official-looking logo (also all fake). These are from scammers who want your information to get into your accounts or steal your identity. And if you click on the fake link, they could install malware on your phone or computer, which could give them complete access to your device and information.
Here's how to protect yourself:
Don't trust caller ID

. Scammers fake the number they call from. Never call back phone numbers from your caller ID or those left in voicemails.

Never give personal information to anyone who contacts you out of the blue

. Financial institutions won't ask you for personal information or passcodes. If you think it could be legit, contact the company using a website or phone number you know is real.

Don't click links in unexpected texts or emails.

Those are often phishing scams. If you've clicked a link by mistake, update your phone's and computer's security software.
Suspect a scam? Report it at ReportFraud.ftc.gov and visit MilitaryConsumer.gov for more resources. Also, read more about the FTC's rulemaking proposal to combat impersonation scams.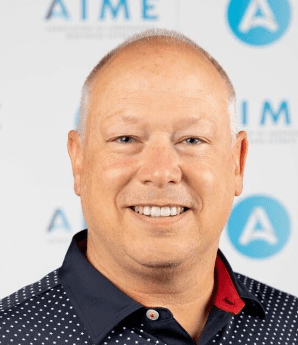 Gordon Goosen
Gordon Goosen is a Mortgage Loan Originator for Pilot Mortgage and has owned mortgage banking and mortgage brokering firms. He holds a two bachelor's degrees, one in Economics with an emphasis in Business and the other in Agriculture with an emphasis in Business from South Dakota State University. Gordon is also a Veteran, Major (R) in the US Army, served for over 21 years.